Long Range Renovation Plans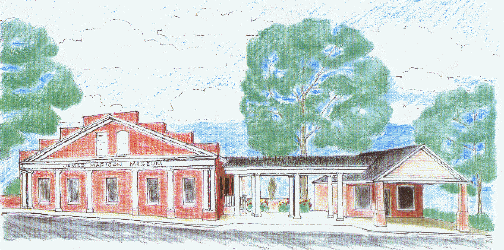 To renovate the Hill Top building suitable for rental. Recently the building has been given a new roof. Future plans include new heating and air conditioning, lighting, installing an interior stairway to the basement, new windows and wall boards.

Tie the rental building to the Museum by means of a covered colonnade. A new entrance to the Museum through the colonnade and an expanded gift shop reception area.

Construct a mezzanine in the main building in the Hall of Transportation and Agriculture. This will increase exhibit and storage space, add a workshop for staff and a Board meeting room.
All donations to help with this project will be gratefully accepted.